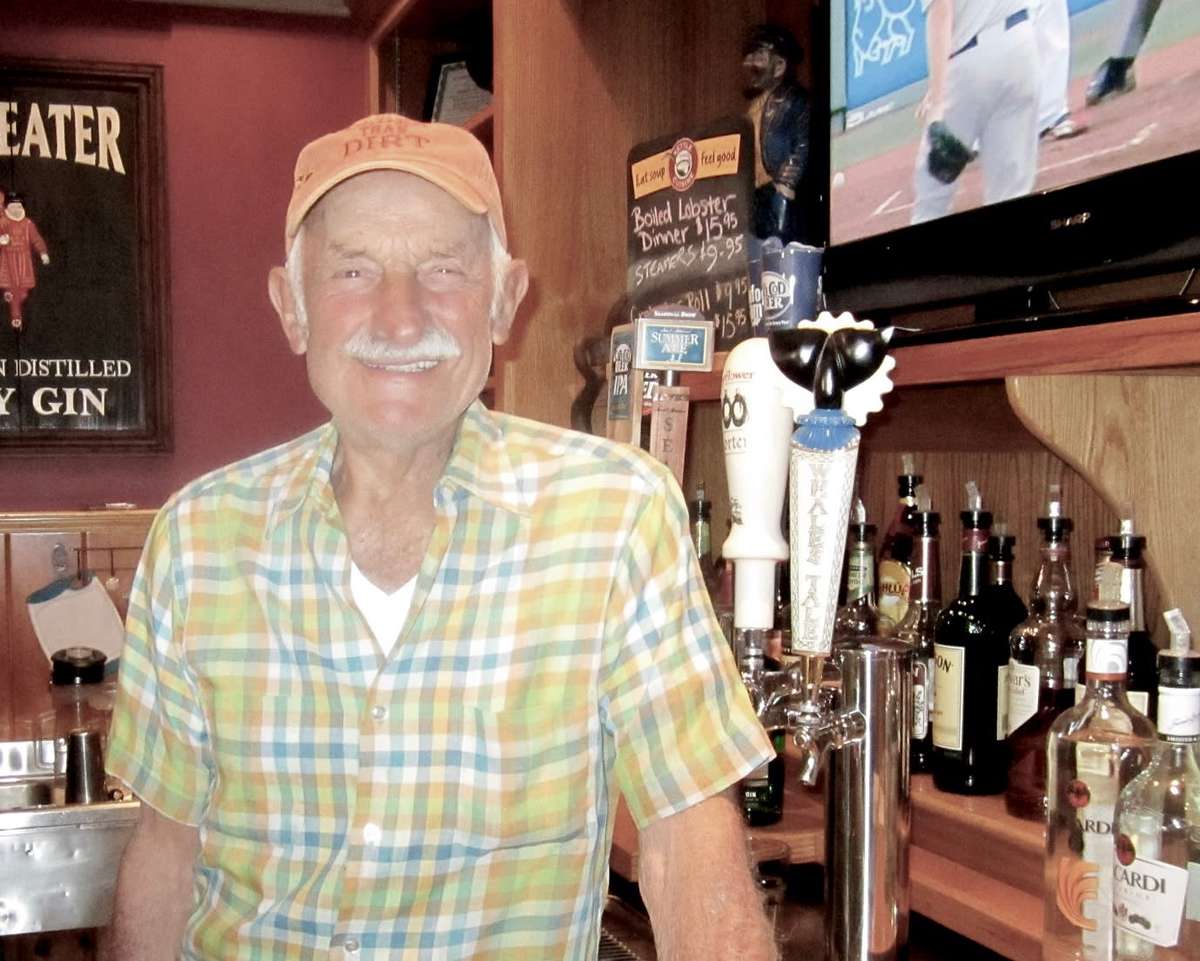 The Story Behind the Name: Who is Seafood Sam?
The Story Behind the Name: Who is Seafood Sam?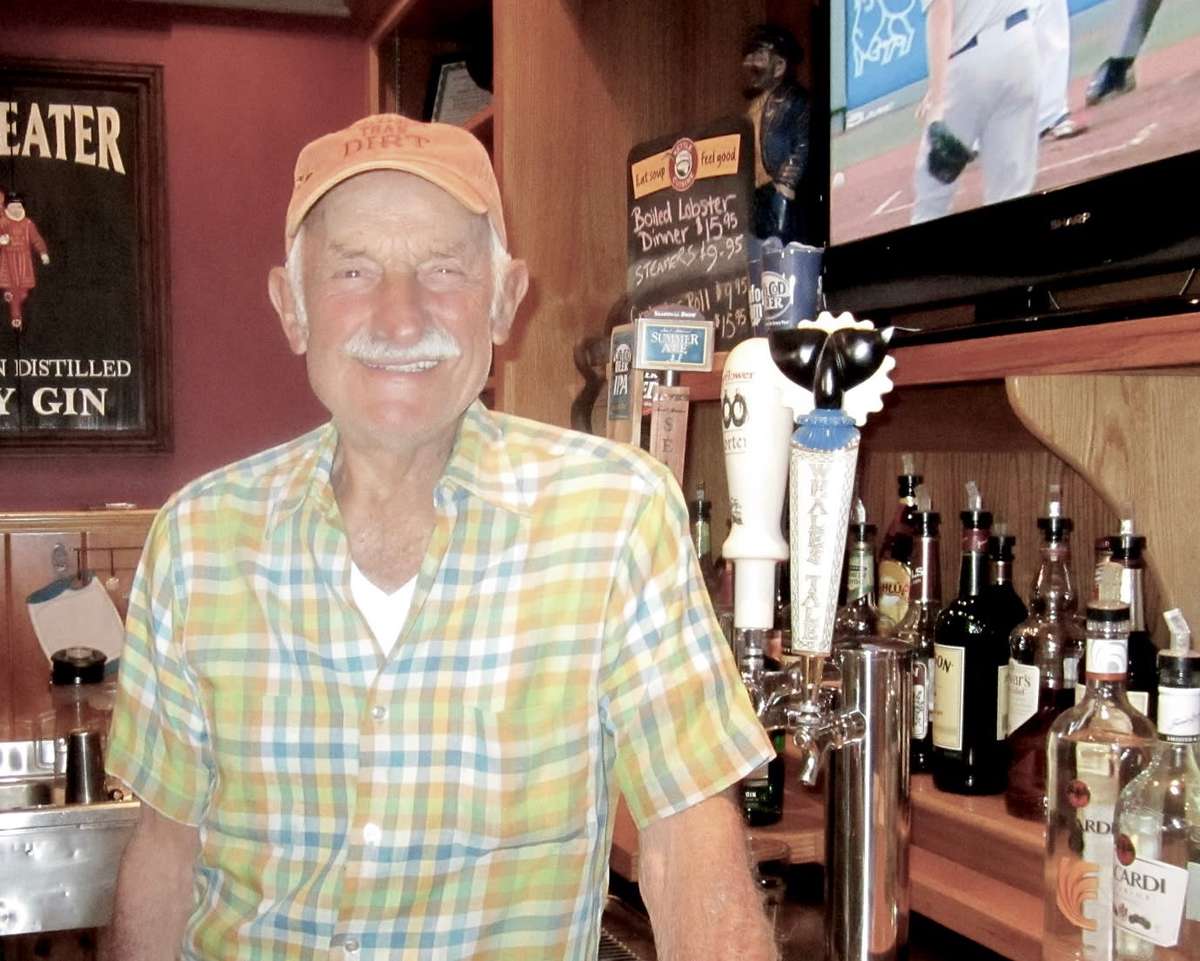 The year was 1974 and the place was an old laundromat in Falmouth, Massachusetts. It was tiny—too small to be a sit-down restaurant—but a 55-year-old Sam Vecchione saw potential and rented the space. He opened the takeout-only Sam's Clams, what many would call a seafood shack. "You had to have a cop parking cars [because space was so limited]," says current Seafood Sam's Sandwich owner Jeff Lewis.
Sam ultimately purchased a former diner in town and opened the next iteration of Sam's Clams: Seafood Sam's, a sit-down restaurant. "It was like shrimp, scallops, clams, chicken—and that was it. Everything came with fries. We didn't have baked food until he [opened the Sandwich location] in '85. Before that, it was just all fried," says Jeff.
It was at that restaurant that Sam first hired the Lewis kids—Gordon, Jeff, Jimmy, Mike (who would later become owner of the Falmouth Sam's), and Lisa—and took them under his wing. "We were really poor and we needed to work and make money, and he respected that," says Jeff. "From when we were 14, he said, 'If you stick with me, someday you'll get your own place.'"
It wasn't easy working for Sam. "He was a tough, by-the-books, hair-combed, clean-shaven, clean uniform, military kind of guy. But at the same time, he was fair," says Jeff.
He didn't just seem like a military guy—he was one, serving in the Navy during World War II. But Sam's character had developed much earlier in life, as one of 11 children in a poor family in East Douglas, raised during the Great Depression. Growing up, the values of hard work and determination were exemplified by Sam's father, Nunzio Vecchione, a steel worker.
"Sam was just a worker," Jeff says, a fact that is delineated by his résumé. Sam worked in food service for many years in the Worcester County area, and later, on Cape Cod—he even served as the head chef at Falmouth Playhouse—where he summered with his wife and children. Sam grew a successful reputation in the local restaurant industry, opening five Seafood Sam's restaurants, three of which are still in business today. Upon his retirement, he sold the businesses to family and former employees.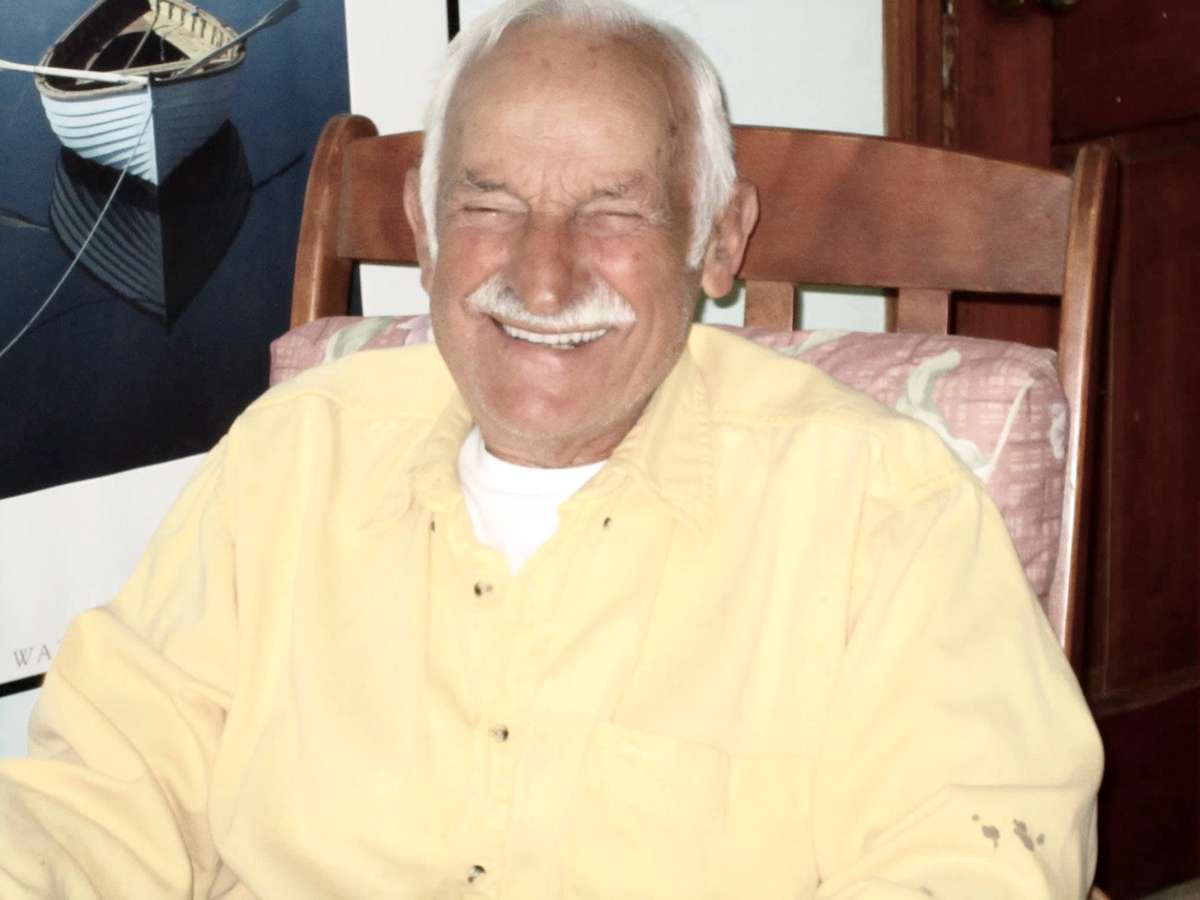 "He always called us 'working managers,'" says Jeff, on running a restaurant under Sam's guidance. Until recently, Jeff co-owned the Sandwich restaurant with Sam's daughter, Debbie Shorey. "There was no such thing as the manager who sat in the office and ran things [from a distance]. He was hands-on, he expected us to be hands-on, and I still am hands-on."
From when he gave the Lewis kids their first jobs, Sam became more than an employer. He was a father figure. Says Jeff, "We tried to get thrown out of high school and he sat us down and said, 'Look, you guys need to finish school. You don't finish school, you can't work here.'" So they did.
Sam helped Jeff and Mike buy their first cars and houses. He brought them on vacations to the Bahamas, Vegas, Florida. He was an active role model and a fixture in their lives until he died in 2017, at age 94.
When asked what it was like working with Sam, Jeff says, "It was like working with family. It was no different."
Today, Jeff co-owns the Sandwich business with his son, Tim. On most days you'll find Jeff's wife, Jane, preparing delicious drinks at the bar, and his daughter, Kristen, managing the restaurant and serving orders from behind the counter. In the kitchen, you'll find Tim, along with Jeff's sister, Lisa — whose daughters work behind the counter — and youngest son, Brian, making sure things run smoothly behind the scenes. Brian also runs the restaurant's food truck with his wife, Lannan.
It was a proud moment when Jeff and Jane's granddaughter, Maddie (Tim's daughter) became old enough to start bussing tables, adding a third generation to the restaurant crew. Thus, the tradition continues. Sam's is, and always will be, a family business. And it's all thanks to the example set by our namesake many years ago.
*In addition to Sam Vecchione's son, Samuel Jr., there is an even younger Sam: Tim and his wife, Reilly, chose the name for their middle son, Sam Lewis. There truly is a lot in a name, isn't there?