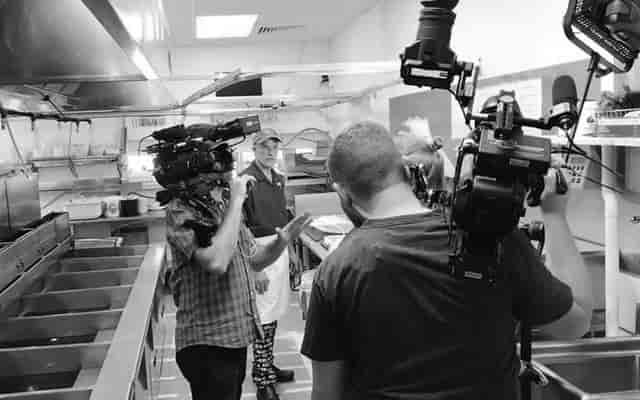 Press
We don't try to toot our own horn, but people keep talking about Sam's in Sandwich (can you blame them?!). Here's what they have to say...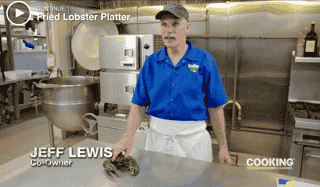 The Best Thing I Ever Ate, Season 11 | The Cooking Channel
Sam's co-owner Jeff Lewis shows the crew of The Cooking Channel's "Best Thing I Ever Ate" how we make our delicious fried lobster platter. Why? Because celebrity chef Duff Goldman said it was the best thing he ever ate! The episode featuring Sam's, called "On the Waterfront," aired in December '19, but you can still watch it online. Just click the link and select "Fried Lobster Platter" in the videos section.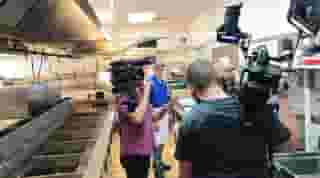 Seafood Sam's Hooks Cooking Channel Spot | The Sandwich Enterprise
Coverage of our TV debut on "The Best Thing I Ever Ate" and our plans to open a Sam's food truck in 2020.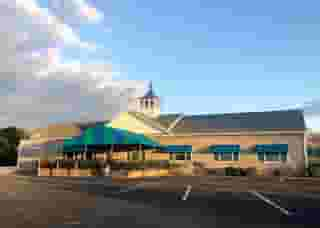 Food Trends For 2020: The Push To Cut Back On Plastic Gets Personal | Forbes Magazine
As part of a larger story addressing plastic use in the restaurant industry, Micheline Maynard covers our restaurant's efforts to eliminate disposable materials.

"He's always sold lots of fried clams, haddock and course, lobster. But, Lewis says, it began to look hypocritical to serve seafood with material that could ultimately destroy it..."
How One Popular Cape Cod Tourist Spot Is Tackling Plastics | Skift
Our efforts to cut environmentally harmful - and wasteful - materials like plastic are detailed in this Skift.com story, part of a series called "Travel Beyond Plastic."

"Restaurant owner Jeff Lewis decided to eliminate disposables, even though some customers grumbled. Now vendors are bringing him ideas..."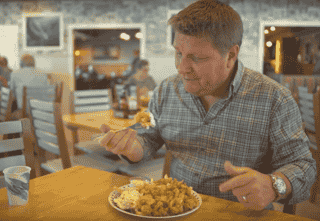 Greg's Clam Stroll | Sandwich Community TV
Local Greg Anderson taste-tests our fried whole belly clams along a "clam stroll" to Sandwich restaurants that aired on Sandwich Community Television.